Clark County Homeowners: Notice of Assessment of Land & Structures
Posted by Tony Moore on Thursday, May 5, 2022 at 5:18 PM
By Tony Moore / May 5, 2022
Comment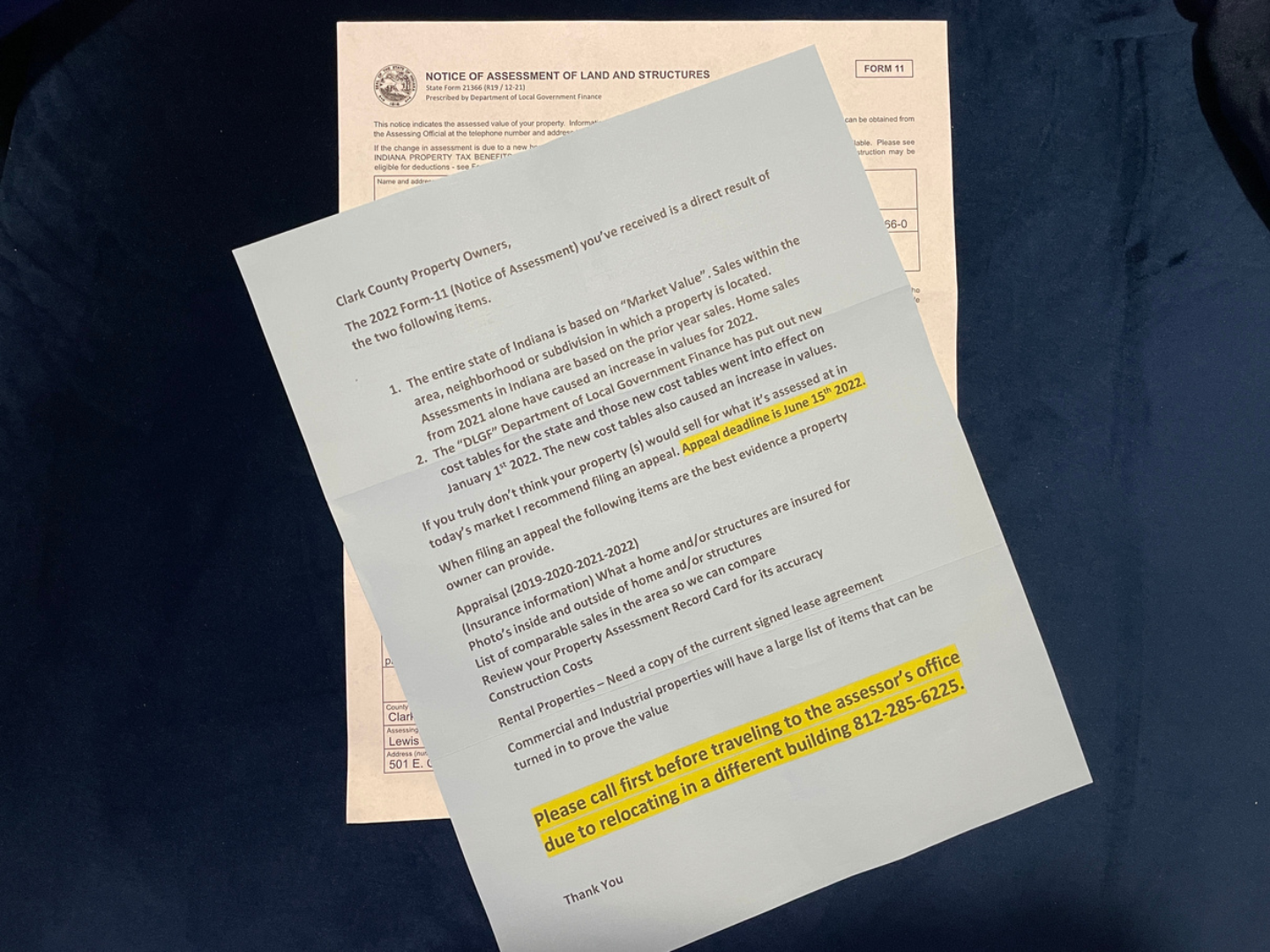 Last week we received a "Notice of Assessment of Land and Structures" about the new adjustments to our home's assessed values, which is a part of the county's annual adjustment process. The notice I received indicated the assessed value of my home went up by $30k. If this is the case for you, expect an increase on your tax bill for 2022 payable 2023. If you opted to escrow your property taxes you should also expect an increase in your monthly mortgage payment in the future.
If you feel your assessed value is incorrect, the county is giving you until June 15, 2022, to file an appeal.
Options for an appeal:
Homeowner
1. An appraisal from 2019-2020-2021-2022
2. Insurance information -( What a home and/or structure is insured for)
3. Photos of Inside & outside of home and/or structure
4. List of comparable sales in the area so the assessor can come
5. Review your property assessment record card for its accuracy
6. Construction cost
Rental Properties - Need a copy of the current signed lease agreement
For more information, contact Paige or Tony Moore.